LAL vs IND Dream11 Team Prediction NBA Projections, Fantasy Basketball Picks for Lakers vs Pacers 13 March
Lakers vs Pacers Fantasy NBA:  This will be the first game after the All-Star intermission for both the Los Angeles Lakers and the Indiana Pacers. The Lakers played like an elite squad before the break while the Pacers struggled to gain cohesion and right now have a losing record.
Lakers' season: Lakers have missed their All-Star forward in Anthony Davis for a major part of the season, but LeBron James has managed the squad well and has made sure that they remain in the top-3 spot in the NBA standings for the Western Conference. Schroeder and Harrell have been prominent contributors with no Anthony Davis in the picture.
Pacers' season: Pacers have been an enigma this season and it seems like that trading Oladipo has not returned many gains in the performance, as the Caris LeVert who was involved in the exchange is yet to play for the team. Sabonis has had an All-Star season and Brogdon has continued to grow, but the team as a whole has not gelled well.
Host: Los Angeles Lakers
Visitors: Indiana Pacers
Match Timing: 13 March, @ 08:30 AM
Venue: Staples Center
Streaming: WATCH Lakers vs Pacers NBA Live on Sony channels including Sony TEN 1, Sony TEN 3 and Sony ESPN in India, and SonyLiv App.
NBA Projections and Analysis:
Los Angeles Lakers| Indiana Pacers
Games: 37| 35
Wins: 24| 16
Defeats: 13 | 19
Lakers vs Pacers, NBA News & Possible NBA Lineups
Los Angeles Lakers team News:
Status out: Anthony Davis and Marc Gasol will not play in the game against the Pacers
Status Questionable: LeBron James and Jared Dudley are "probable" for the game versus the Suns.
Los Angeles Lakers active roster: LeBron James, Dennis Schroeder, Kyle Kuzma, Kentavious Caldwell-Pope, Devontae Cacok, Alex Caruso, Quinn Cook, Montrezl Harrell, Talen Horton-Tucker, Wesley Mathews, Alfonzo McKinnie, Markieff Morris.
Indiana Pacers team News:
Status Out: Caris LeVert and TJ Warren will not play in the game versus the Lakers.
Status Questionable: No further issues for the Pacers so far.
Indiana Pacers active roster: Malcolm Brogdon, Domantas Sabonis, Myles Turner, Doug McDermott, TJ McConnell, Jeremy Lamb, Brian Bowen, Goga Bitadze, Jakarr Sampson, Justin Holiday, Aaron Holiday, Cassius Stanley, and Edmond Sumner.
LAL vs IND Dream11 NBA Scores, Fantasy Picks:
LeBron James
PPG: 25.8
RPG: 8.0
APG: 7.8
SPG: 1.1
TPG: 3.8
PFP: 48
LBJ continues to be the global ambassador for the game of basketball and his skills continue to impress even at the age of 36. LeBron seems to have retained his athleticism and his experience now allows him to read the game situation better than most players in the Association. He has done a great job of carrying the load for the Los Angeles Lakers. LBJ is a great pick for the Super-Player in the Dream11 NBA scenario.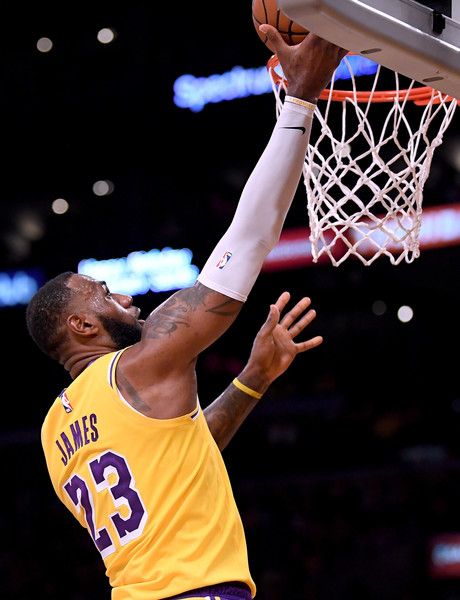 Domantas Sabonis
PPG: 20.8
RPG: 11.1
APG: 6.0
TPG: 3.4
PFP: 40
Sabonis has been having a terrific season and his all-around abilities enable him to be a huge factor. He has done his bit on the offensive end but the Pacers have still troubles stitching together wins. Sabonis will need to be more proactive defensively and keep growing for the Pacers to get going.
Malcolm Brogdon
PPG: 21.5
APG: 6.2
RPG: 4.8
SPG: 1.2
TPG: 2.1
PFP: 36
Brogdon has developed into a 20+ points scorer with the Pacers and continues to shine at the guard position in all respects. Malcolm has been up-and-down since the month of February but he is the type of player who will always be a difference-maker.
Dennis Schroeder:
PPG: 14.9
APG: 4.5
RPG: 3.5
TPG: 2.3
PFP: 28
The importance of Dennis at the PG position can be underscored by the fact that the Lakers lost multiple games in a row without him and have mustered wins even against tough opponents when he is playing. Schroeder has averaged an impressive 20.6 PPG in the last 5 games for his team.
LAL vs IND Dream11 Sleeper Picks
Myles Turner:  PPG: 13.5    RPG: 6.5    BPG: 3.4     SPG: 1.0   PFP: 33
Myles is a defensive monster and his stat line indicates that clearly as he also leads the league in BPG. He is also able to shoot decently and finish at the rim from time to time.
Montrezl Harrell:  PPG: 13.8    RPG: 6.4      PFP: 24
Harrell has been a terrific upgrade off the bench for the Lakers and has been tough to defend in the paint. He has done a great job in the absence of Davis and has upped his game.
Kyle Kuzma:  PPG: 11.5    RPG: 6.7    TPG: 1.5 PFP: 28
Kyle has started at the Forward in absence of Davis and he has produced well in his role. He has averaged 12 PPG and 10.6 RPG in the last 5 games.
Doug McDermott:  PPG: 13.2    RPG: 4.0    PFP: 24
TJ McConnell: PPG: 6.7    APG: 6.8    SPG: 2.0   TPG: 1.9   PFP: 26
LAL vs IND Dream11 Team Prediction
PG: D Schroeder, T McConnell
SG: K Caldwell-Pope, T Horton-Tucker
SF: L James(SP)
PF: D Sabonis(PP)
C:    M Turner, D McDermott