No sooner Virat Kohli returned at his residence in Mumbai after the abrupt suspension of the 14th edition of the Indian Premier League (IPL), the Indian Team cum Royal Challengers Bangalore (RCB) skipper extended his help for the Covid-relief work as India is engulfed by the second wave of the novel coronavirus.
Also read: MASSIVE UPDATE on IPL Restart. DETAILS
Virat Kohli foundation shakes hands with Yuva Sena for social service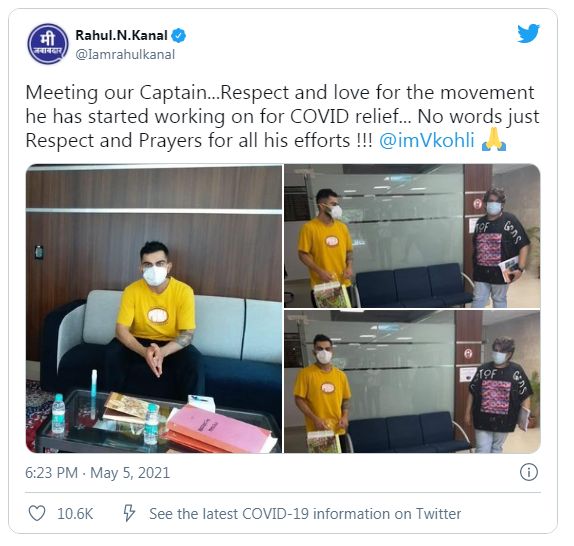 The good news buzzed when Rahul Kanal, a Yuva Sena member Tweeted, hailing Virat Kohli's gesture. Just after reaching home, Virat Kohli met Rahul Kanal in Mumbai and offered support on behalf of his foundation to grapple with the raging covid crisis in the country. Virat Kohli and his wife- Bollywood actor Anushka Sharma are at the helm of the affairs of the foundation and are often seen serving for the noble causes.
Virat Kohli led RCB performance in IPL 2021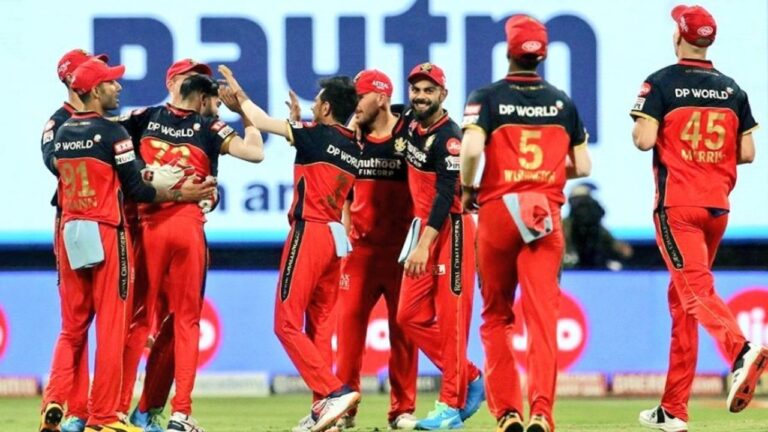 The red brigade was in a sublime form right from the start of the tournament. The young guns, veterans and the new recruits were fierce in their approach as they won their starting four matches in a row. The franchisee had won five out of the seven matches they played, and having 10 points they stood at the third position on the points table before the tournament was officially called off on Tuesday.
Also read: Three potential venues to resume IPL – DETAILS
Much like previous year's IPL edition of engraving 'Covid Warriors' on their RCB jerseys to acknowledge the frontline Covid fighters, RCB had pledged for a similar cause this time. The benevolent team had swayed to extend and provide financial support to contribute for the healthcare infrastructure primarily relating to the oxygen support. In the wake of the same, RCB had planned to feature in a blue jersey and raise the money by auctioning autographed jerseys. However, with the temporary calling off of the IPL tournament, the team couldn't wear it for a match.