Indian opening batter Mayank Agarwal has revealed the advice he got from India Head Coach Rahul Dravid that made a difference him to perform extraordinary execution for the Indian team in the second Test match of the two-match Test series against New Zealand National Cricket Team at the Wankhede, Stadium Mumbai.
Meanwhile, in the first Test at Green Park, Kanpur, he failed miserably and was able to score only 13&17 runs. However, in the second Test, he made a strong comeback and smashed 150 & 62 runs.
Speaking with Sportskeeda, Agarwal revealed that Dravid has advised him to manage his emotions and mental energy.
"See, the chat Dravid had with me before the series was that, 'I know you have not got that many runs, but manage your emotions and your mental energy, you are going to be flooded with thoughts. Don't dwell too much on it," he said.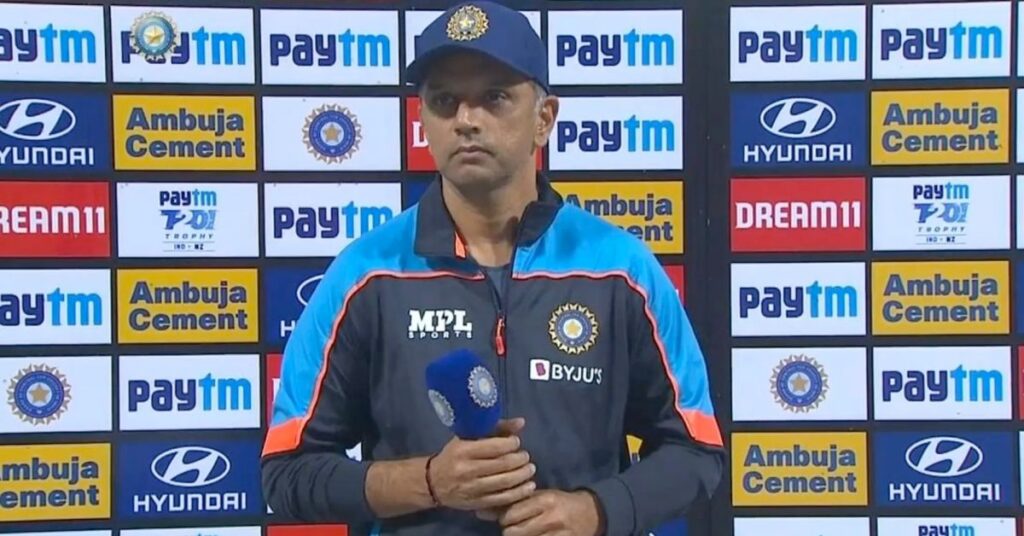 Rahul Dravid Told Me That 'This Is The Technique That Has Brought You A Lot Of Runs, So Stick To That – Mayank Agarwal
The Indian opener also said that Dravid had told him to stick to his original technique that has helped to score runs in past.
"That was the mental aspect of it. As far as the technical or physical aspect, he told me that 'this is the technique that has brought you a lot of runs, so stick to that, and the runs will come; back the things that have worked for you'. Fortunately, the very next Test, the runs came," he elaborated.
Mayank Agarwal who played a big role in a 1-0 series victory against New Zealand said that he is happy to contribute to the Indian team.
"I think this series (vs NZ) was very important. For me, the feeling of contributing to the team's win is of the utmost importance. I'm glad that I could put in such a performance that helped the team win," he further stated.