Australia opening batter David Warner is suffering from a rib injury after he was struck on the chest on the bowling of all-rounder Ben Stokes. Warner didn't come to the field during England's second on days three and four of the first Test at the Gabba.
Hazlewood only bowled eight overs when England came out to bat on Friday as England amassed 220/2 at the end of day three. His last over of the innings was the 29th over and bowled his next six overs on Saturday.
"Hazlewood only bowled eight overs, didn't bowl in the last two and a half hours. Let's hope he isn't injured," while commentating on Fox Cricket.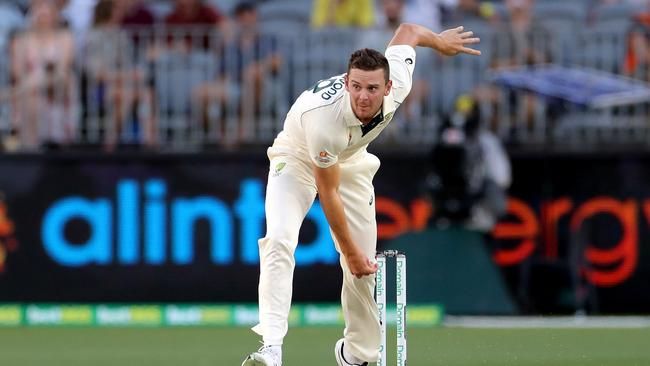 Meanwhile, the newly-appointed Aussie skipper has made it clear that Hazlewood and Warner will play the next game starting from December 16 in Adelaide.
Pat Cummins explained the injury statuses of Josh Hazlewood and David Warner
"He (Josh Hazlewood) was a little sore [on day three] so we tried to get him through," Cummins said. "[It is] nothing too serious but we didn't want it to turn into a huge injury.
"The key is we don't want to put him in jeopardy for the whole series.
"He had a scan last night and there was nothing scary enough to not bowl today. We want to manage him a little bit."
"Davey (David Warner) was available to bat. We just chose not to risk him," the 28-year-old, said.
"When we had 20 to win we couldn't find him. We looked everywhere in the stadium. I think he will be alright for Adelaide."