LAC vs TOR Dream11: Kawhi Leonard returned to Los Angeles Clippers starting five against Denver Nuggets for the first time in five games. It was the only positive for the Clippers in the 104-110 defeat. Leonard showed signs of rustiness and was far from his ruthless best as he clocked 16 points, 5 boards and 6 assists.
But the Clippers are through to the Western Conference playoffs. So they can ease on Leonard for the time being. However, the 2nd spot in the West is still achievable. It will be interesting to see how Tyronn Lue manages Leonard's minutes leading up to the playoffs.
LAC vs TOR Dream11 NBA: Is Kawhi Leonard Available To Play Against Toronto Raptors?
Post Denver Nuggets game, Leonard admitted he has been playing through a foot injury for a while now and that he may have to do it for the rest of the season.
"I'm feeling good. We took the proper steps to get me right, to make sure nothing significant is wrong with me … so hopefully, we can just keep moving up from here," Leonard after Denver Nuggets game.
Clippers will play Toronto Raptors in their next game at Staples Center, and we should see Kawhi Leonard in the starting five.
Kawhi Leonard NBA 2020-21 Season Stats:
Games: 47
Points Per Game: 25.5
Assists Per Game: 5.1
Rebounds Per Game: 6.6
Block Per Game: 0.4
Steals Per Game: 1.6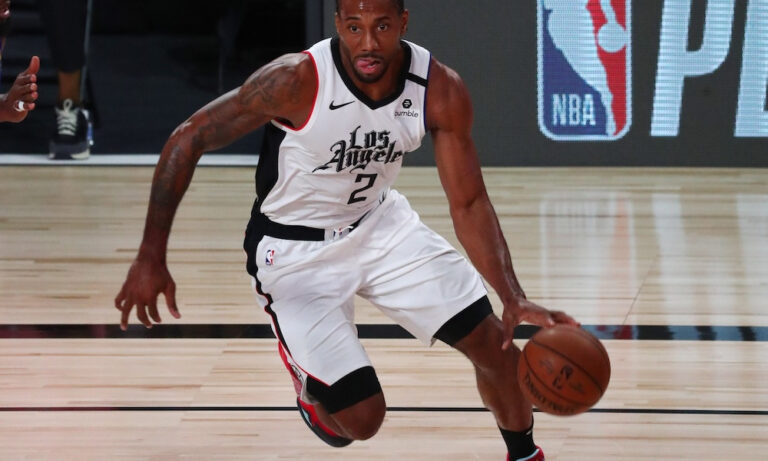 Los Angeles Clippers Injury News:
Clippers' big-two Kawhi Leonard and Paul George are expected to line up against Toronto Raptors, but Serge Ibaka will miss out to play against his former team due to a back injury, as per Garrett Chorpenning of SI.com.
Point Guard Patrick Beverley remains out as well due to an injury, while Amir Coffey and Jay Scrubb remain sidelines as well.