Clippers vs Grizzlies Fantasy NBA: The Los Angeles Clippers will enter the game after beating the Trailblazers in a thrilling contest, where Paul George's 33 points effort headlined Clippers' offense. On the other hand, the Memphis Grizzlies will enter the battle after losing a close OT game against the Nuggets despite a 36 points outburst by Ja Morant. More details about LAC vs MEM Dream11 will be related here.
Clippers' season: Clippers have been terrific in terms of wins in the regular season for a lot of years now, and the core of Kawhi Leonard and Paul George can be too much on both ends of the floor during most nights. The squad has experienced defensive and offensive players and their experience certainly make them a strong squad. However, Los Angeles will need to bring more fire to the NBA Playoffs, unlike previous seasons. They are ranked 3rd in the rankings for the NBA Western Conference.
Grizzlies' season: Memphis Grizzlies have turned around their fortunes since the mid-season break and now have one of the most fighting defenses and strong offense. Morant has been the primary playmaker, while Brooks has done well in his role as the SG, and Jonas Valanciunas' inside game makes them a tough team to defend. Jonas has had a huge influence over the team improvement and is one of the reasons why they are located 8th in the NBA Standings for Western Conference, clinging to an NBA Playoffs spot.
Host: Los Angeles Clippers
Visitors: Memphis Grizzlies
Match Timing: 22 April, @ 07:30
Venue: Staples Center
Streaming: WATCH Clippers vs Grizzlies NBA Live on Sony channels including Sony TEN 1, Sony TEN 3 and Sony ESPN in India, and SonyLiv App
NBA Projections and Analysis:
Los Angeles Clippers| Memphis Grizzlies
Games: 60 | 56
Wins: 41 | 29
Defeats: 19| 27
Clippers vs Grizzlies, NBA News & Possible NBA Lineups
Los Angeles Clippers team News:
Status Out: Kawhi Leonard, Patrick Beverley, Serge Ibaka, and Jay Scrubb will not play in the game.
Status Questionable: Nothing further to report so far.
Los Angeles Clippers active Roster: Ivica Zubac, Nicolas Batum, Paul George, Luke Kennard, Terance Mann, Reggie Jackson, Daniel Oturu, Patrick Patterson, Mfiondu Kabengele, Rajon Rondo, Ky Bowman, Amir Coffey.
Memphis Grizzlies team News:
Status out: No one has been ruled out so far.
Status Questionable: Jonas Valanciunas, Dillon Brooks, and Jaren Jackson are "Game Time Decisions".
Memphis Grizzlies active roster: Ja Morant, Brandon Clarke, Killian Tillie, , Kyle Anderson, Xavier Tillman Sr., Dillon Brooks, Desmond Bane, Sean McDermott, De'Anthony Melton, Justise Winslow, Tyus Jones, Jontay Porter, John Konchar.
LAC vs MEM Dream11 NBA Scores, Fantasy Picks
Paul George
PPG: 23.6
RPG: 6.3
APG: 5.5
SPG: 1.2
TPG: 3.2
Projected Fantasy Points: 49
PG-13 has also weaved together an impressive season, scoring at a terrific rate and while continuing to be a reliable defensive player. His stats are better than the last season and he has given the Clippers a great boost at the SG position. After having a sub-par March scoring-wise, PG-13 is back to his old ways, averaging 28.8 PPG and 1.4 SPG this month.
Ja Morant
PPG: 19.0
APG: 7.4
RPG: 3.7
TPG: 3.1
PFP: 44
Morant has been the primary playmaker for Memphis and also supplies them with a quality offense while being a handy perimeter defender. Morant has been feeling fatigued and his scoring has been affected a bit but he is a constant threat as indicated by the 36 points and 12 assists performance in his last game against the Nuggets.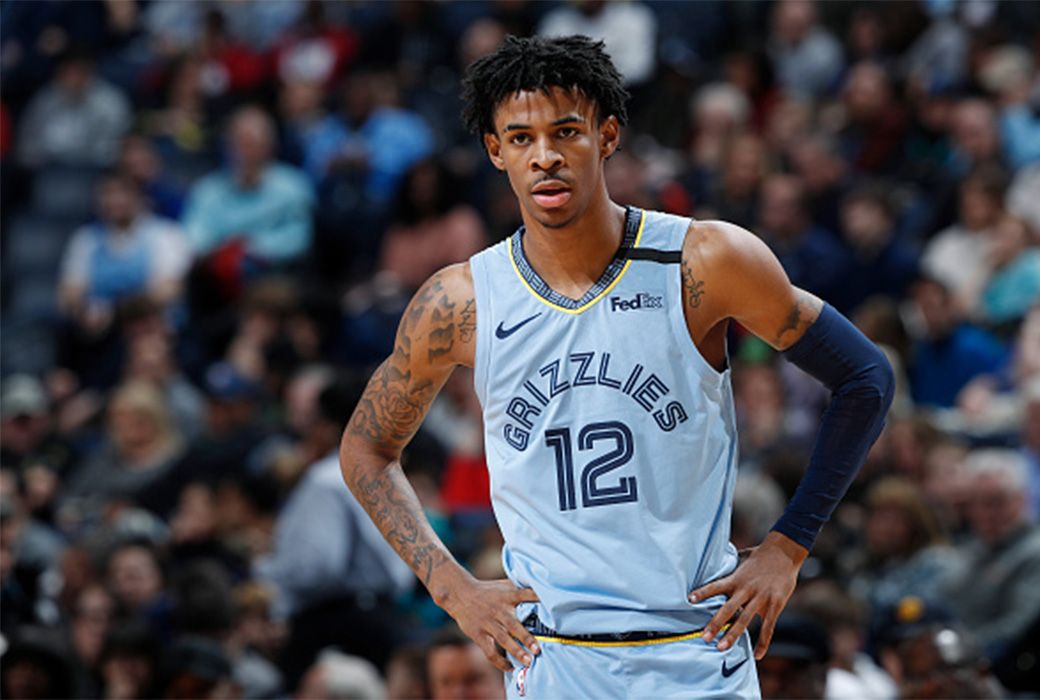 Marcus Morris Sr.:
PPG: 13.3
RPG: 4.1
PFP: 30
Marcus has supplemented great offense for the Clippers and they look for him to pick up the overall scoring. The veteran Forward has helped his team in accumulating the offensive output regularly. He is averaging 15.7 PPG and 5.2 RPG so far this month.
Grayson Allen:
PPG: 11.5
RPG: 3.2
SPG: 1.0
TPG: 1.0
PFP: 30
Grayson Allen has surfaced as a terrific scorer after grappling with injuries all season and his emergence will bolster the confidence of the Grizzlies. He has been getting 30+ minutes now on a constant basis and is making most of his playing time. The two-guard is averaging an impressive 19.8 PPG and 1.4 SPG for the last 5 games, crossing the 20 points mark thrice in the period.
LAC vs MEM Dream11 Sleeper Picks
Kyle Anderson: PPG: 12.2 RPG: 6.0 APG: 3.7 SPG: 1.3 TPG: 1.3 PFP: 28
The Forward is known for his quirky style of play and relies on balance and fundamentals since he is not as athletic as most Forwards in the League. Despite that, he is able to score, assist, and rebound consistently. He is averaging 7.0 RPG, 5.3 APG, and 1.7 SPG since the month started.
Ivica Zubac: PPG: 9.0  RPG: 7.3  TPG: 1.1 PFP: 25
Zubac has stepped his game up as the Starting Center for his team and he has given the Clippers a lift with Ibaka out of the picture. He is averaging 11.8 PPG for the last 5 games.
De'Anthony Melton:  PPG: 10.5     RPG: 3.3    SPG: 1.3     TPG: 1.3     PFP: 29
Melton is a highly dependable backup guard who has shown a lot of promise. He has been able to come up with a consistent offense and despite missing time because of injury, he is a threat when he plays.
Reggie Jackson: PPG: 10.4   APG: 3.1 TPG: 1.1 PFP: 22
Brandon Clarke: PPG: 11.1  RPG: 5.5    SPG: 1.1 PFP: 20
LAC vs MEM Dream11 Team Prediction
PG: J Morant(PP)
SG: R Jackson, D Melton
SF: P George(SP), G Allen
PF: M Morris, K Anderson
C:   I Zubac