Indian opener KL Rahul has begun his journey back to full fitness after suffering a thigh strain ahead of the 2-match Test series against New Zealand last week.
Suryakumar Yadav replaced him in the side after scans revealed he will need time to recover from the injury. However, it has now been confirmed by the Karnataka batsman himself that he is on the road to recovery. Taking to Twitter, the 29-year-old posted a series of pictures of himself working out in the gym.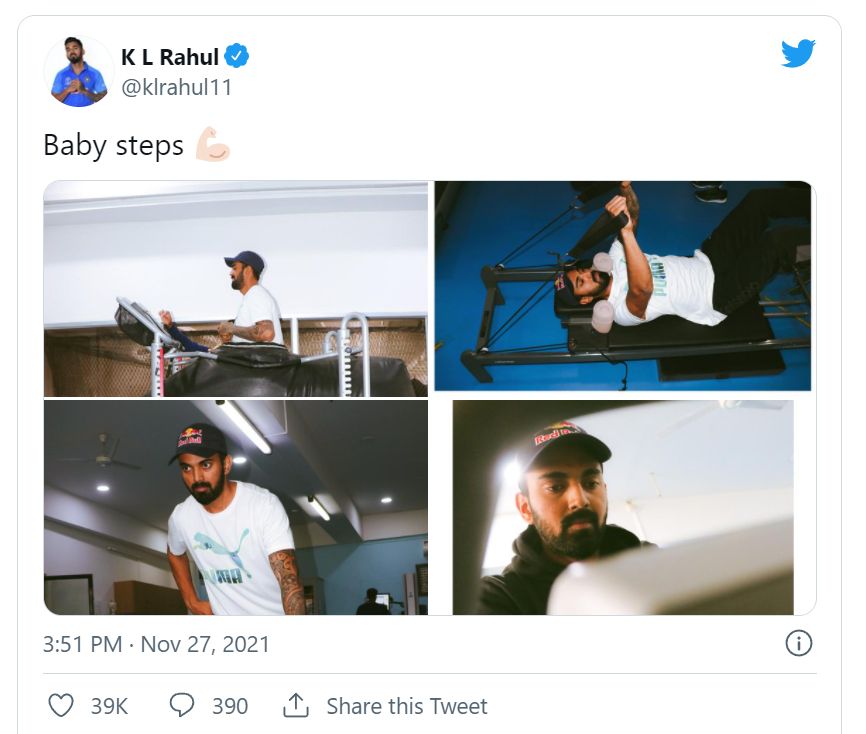 Along with Rahul, Rohit Sharma, Jasprit Bumrah, Mohammad Shami, and Rishabh Pant will miss the entire Test series against New Zealand. They are expected to return for the South Africa tour, for which the team will depart on December 8 or 9.