IPL New Schedule: Amidst the busy the cricketing calendar, the Board of Control for Cricket in India (BCCI) has taken a really hard task up on its sleeves with regards to conduct the remaining 31 matches of the Indian Premier League (IPL) possibly during the September-October window. On Saturday, the BCCI officially announced that the remainder of IPL 2021 season will take place in the UAE but the entire IPL new schedule is yet to be unveiled. And now, the BCCI is also in talks with Cricket West Indies (CWI) with regards to rescheduling of the upcoming edition of the Caribbean Premier League (CPL) in order to accommodate IPL.
CPL to be rescheduled for IPL New Schedule
Earlier this month, Cricket West Indies announced that the upcoming 9th edition of the CPL will kickstart from August 28 while the final will take place on September 19 with a total of 33 matches scheduled to be played in the entire T20 tournament. However, post BCCI's Special General Meeting (SGM), one of the senior officials from the board revealed that they will surely have a discussion with the other cricket boards regarding the availability of foreign players in IPL Phase 2. The top BCCI official also confirmed that they will request CWI to prepone the upcoming edition of the CPL.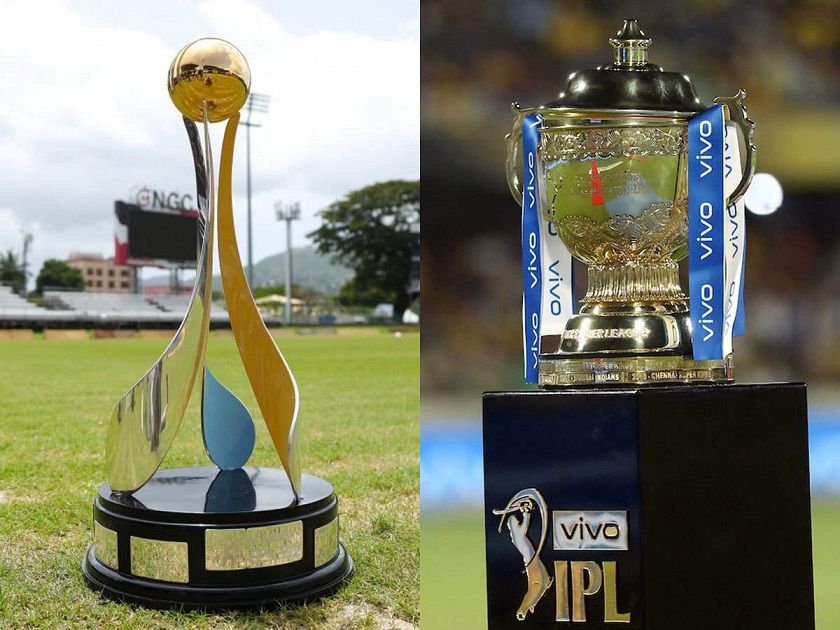 "We will speak to all the boards about the availability of their players. We will also speak to Cricket West Indies, we always had great relationship with everyone and we are confident some solution will come out in the next few days", said one of the top BCCI official after attending the BCCI SGM today afternoon.
Related: England players unavailable for IPL restart, confirms Ashley Giles
IPL New Schedule: England players unavailable for Phase 2
England and Wales Cricket Board (ECB) Director of Cricket Ashley Giles has already confirmed that they will not reschedule their international cricket plans for the IPL 2021 Phase 2 which means that the England players will not be available for the remaining 31 matches of the tournament. Also, there is a big uncertainty regarding the availability of overseas players from New Zealand, Bangladesh and Afghanistan as they too have international cricket scheduled during the September-October window.
For more IPL news, click here