CSK Covid Donation: With India grasping at straws amidst the surging number of Covid-19 cases, even the slightest help can be a shot in the arm for many. Famous people, the rich and wealthy, and plenty others who have access to resources, are all coming to extend a helping hand during this unprecedented crisis. IPL franchise Chennai Super Kings is the latest team to offer help to the government.
CSK Covid Donation
As per reports, Chennai Super Kings have handed more than 450 oxygen concentrators to Tamil Nadu Chief Minister, MK Stalin. The state is reeling under Covid 19 pandemic and recorded its biggest hump in positive cases, 27,397 new cases, on Saturday.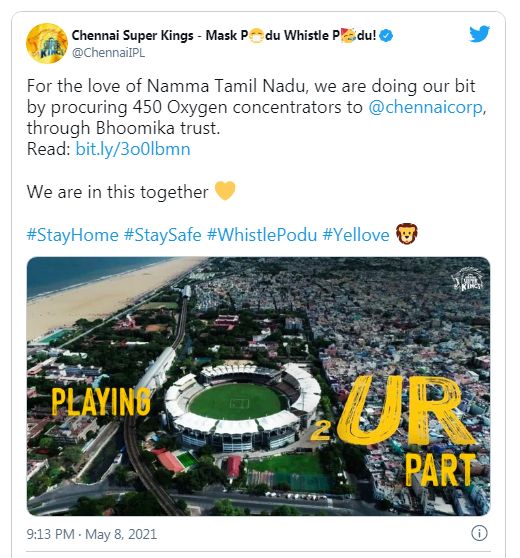 CSK CEO Kasi Viswanathan released a statement saying the Yellow Army is with the people of Tamil Nadu in its fight against the Coronavirus.
"The people of Chennai and Tamil Nadu form the very heartbeat of the Super Kings and we want them to know that we are all together in this fight against the pandemic," CSK CEO Kasi Viswanathan.
---
IPL 2021 Covid 19: Cricketers Coming Forward To Help The Needy
God Of Cricket, Sachin Tendulkar made a contribution of INR 1 Crore to 'Mission Oxygen' to help arrange oxygen concentrators for COVID-19 patients in the country.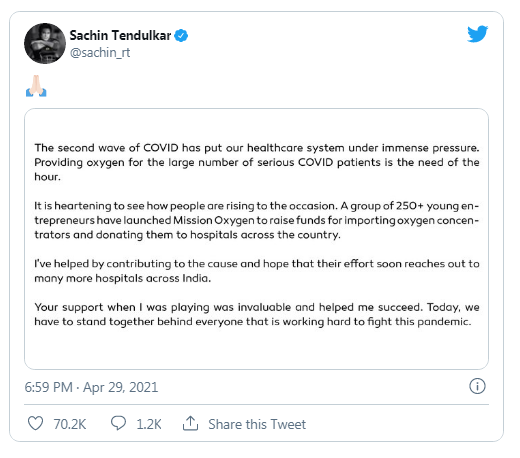 Shikhar Dhawan will be donating INR 20 lakhs and all the earnings from post-match awards in IPL 2021 to fight against the virus.
IPL franchises Delhi Capitals and Rajasthan Royals also announced the help of INR 1.5 crore and $ 1 Million respectively.
Current cricket superstar Virat Kohli, together with his wife Anushka Sharma, also announced a massive help to Covid 19 patients. Kohli and Anushka both announced to donate INR 2 crores towards a fund-raising project called Ketto. Kohli also announced that he aims to raise Rs. 7 crores for the relief work in the country.
How Much Yuzvendra Chahal Donated Towards Covid 19 relief?
But it's not just Indians who have come forward offering helps. Foreign cricketers have also done their parts by offering help as per their capacity.
Australian cricketer Pat Cummins, who plays for Kolkata Knight Riders in IPL, donated USD 50,000 to the 'PM Cares' Fund.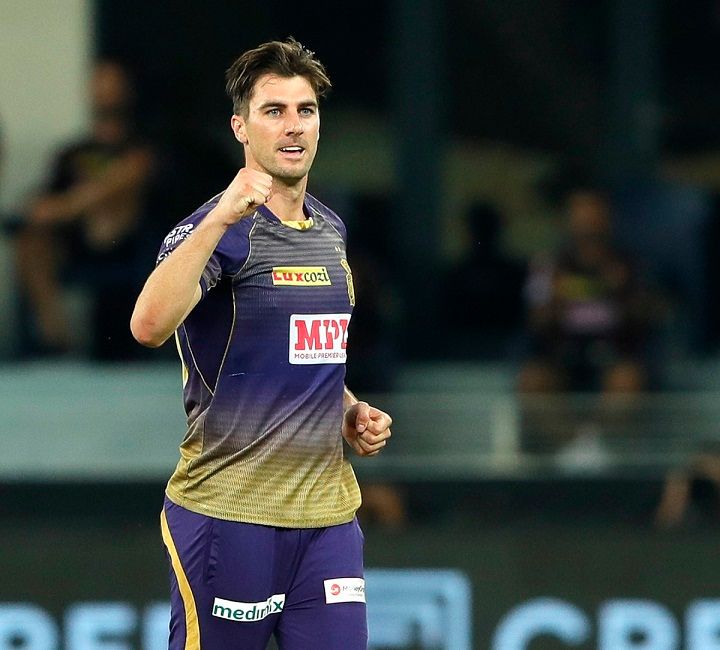 The star of yesteryear Brett Lee also announced he will be donating 1 Bitcoin (worth around INR 41 lakh) to the Crypto Relief that will help in purchasing oxygen supplies for the hospitals across India.
WERE SRH Players Happy When David Warner Was Axed?
Punjab Kings batsman Nicholas Pooran has also announced that he will be donating a portion of his IPL salary to help the people of India in these crisis.