Jazz vs Raptors Fantasy NBA: The Utah Jazz will come into the game after losing to the Suns despite a 22 points outing by Bojan Bogdanovic. The Toronto Raptors will hit the floor after losing to the Nuggets despite a 25 points performance by OG Anunoby. More information about UTA vs TOR Dream11 will be given here.
Jazz's season: Utah was the best team in the league at one point but since the injury to Donovan Mitchell, they have lost their edge at a considerable level. While Bojan Bogdanovic has committed himself to pick up the rack at the offensive end, the Jazz has also missed Conley every now and then, which has created a gap at the guard position at both offensive and defensive. Jazz will wait anxiously for Mitchell to return and give them the impetus to continue as they did before his injury. They are 2nd in the NBA Standings for the Western Conference.
Raptors' season: Toronto is one of the most baffling teams in the league; they had a stunning roster make-up when they began the season, however, they have reeled off and look out of sync. For the Raptors, things have looked downhill from the beginning of the season, when Siakam and coach Nick Nurse almost had a falling out. Toronto may have to start rebuilding next season and even though Siakam and VanVleet have been great this season, they may head in a different direction.
Host: Utah Jazz
Visitors: Toronto Raptors
Match Timing: 2 May @ 07:30 AM
Venue: Vivint Smart Home Arena
Streaming: WATCH Jazz vs Raptors NBA Live on Sony channels including Sony TEN 1, Sony TEN 3 and Sony ESPN in India, and SonyLiv App
NBA Projections and Analysis:
Utah Jazz| Toronto Raptors
Games: 63| 63
Wins: 45| 27
Defeats: 18| 36
Jazz vs Raptors, NBA News & Possible NBA Lineups
Utah Jazz team News:
Status Out: Mike Conley, Donovan Mitchell, and Udoka Azubuike will be out.
Status Questionable: Nothing further to report so far.
Utah Jazz active roster: Bojan Bogdanovic, Rudy Gobert, Joe Ingles, Royce O' Neale, Jordan Clarkson, Jarrell Brantley, Derrick Favors, Nigel Williams-Goss Trent Forest, Georges Niang, Elijah Hughes, Miye Oni, Juwan Morgan.
Toronto Raptors team News:
Status Out: Gary Trent, Chris Boucher, Paul Watson, and Kyle Lowry will not play in the game
Status Questionable: No further injury impediments for the healthy Raptors
Toronto Raptors active roster: Fred VanVleet, Pascal Siakam, Aron Baynes, DeAndre' Bembry, Malachi Flynn, Rodney Hood, Khem Birch, Yuta Watanabe, Stanley Johnson, Jalen Harris, Freddie Gillespie
UTA vs TOR Dream11 NBA Scores, Fantasy Picks
Pascal Siakam
PPG: 20.7
RPG: 7.1
APG: 4.6
SPG: 1.1
TPG: 2.2
Projected Fantasy Points: 44
Siakam is one of the best players at the big Forward position and even slides in to play the Center position for the Raptors. He leads the team in scoring and can pass the ball well for a Forward too. However, his future is unclear in Toronto the way things are going on right now. He averaged 23.1 PPG last month. He can be elected as the Super-Player in the Dream11 NBA play.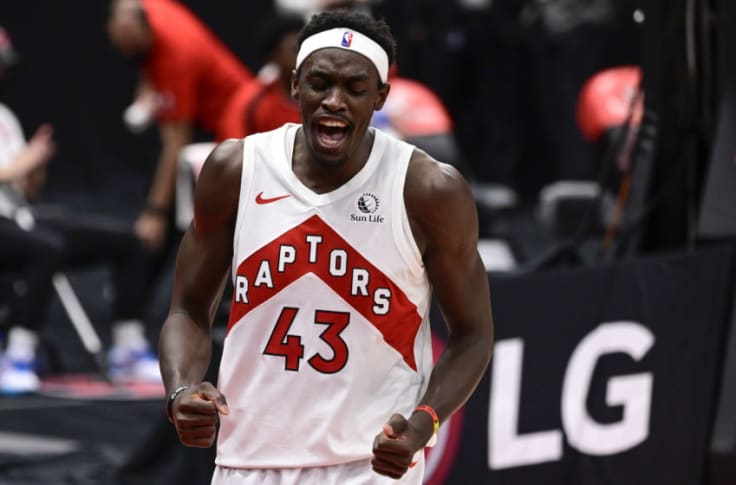 Rudy Gobert
PPG: 14.4
RPG: 13.4
BPG: 2.8
TPG: 1.6
PFP: 39
Gobert is having a season of his life, as he has become an elite rebounder, second-best shot blocker in BPG, and a reliable scorer in the paint. Gobert paints a lucrative picture of an ideal center and he is having a pivotal season. He has notched a double-double in 17 out of the last 21 games.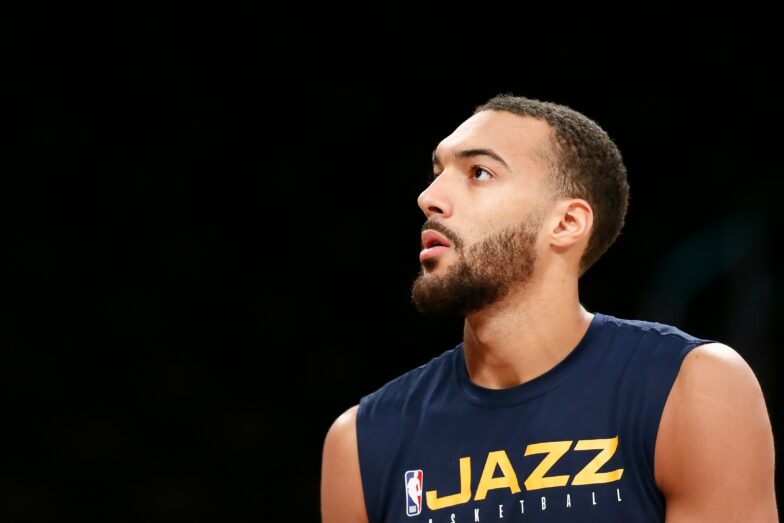 Fred VanVleet
PPG: 19.2
APG: 6.2
RPG: 4.2
SPG: 1.7
TPG: 1.9
PFP: 30
Fred has had a breakout season but fatigue has started to catch up since the last month or so. His AST/TO(Assist to Turnover) ratio is incredible at 3.3 which makes him one of the best at taking care of the ball in the League. Fred's scoring was down to 12.8 PPG last month, meaning that he may have tired himself out now.
Bojan Bogdanovic:
PPG: 15.7
RPG: 3.8
TPG: 1.5
PFP: 30
Bojan has given his team terrific shooting at the SF spot and has continued to improve his production throughout the season. He has had to step up in recent times because of an injury to Donovan Mitchell, averaging 18.9 PPG in April.
UTA vs TOR Dream11 Sleeper Picks
Khem Birch:  PPG: 10.8     RPG: 7.2    BPG: 1.4   PFP: 26
Birch has seen a lot of playing time with the Raptors and the move to this team has served him well. Khem is a talented center whose rebounding and scoring make him a player worth having on the team. He is averaging 12.6 PPG and 8.4 RPG for the last 5 games.
Jordan Clarkson:  PPG: 17.3    RPG: 4.0      TPG: 1.7     PFP: 27
The guard is well-adept at breaking down the defense with his dribbling, shooting, and driving abilities. He exemplifies the depth Jazz has at the guard position and is instant offense.
Joe Ingles:  PPG: 12.2    APG: 4.4    RPG: 3.7    TPG: 1.6     PFP: 26
Ingles has given his squad amazing scoring and playmaking off the bench. The all-purpose Guard has shown amazing ability to play on all fronts and averaged 13.1 PPG last month.
Royce O' Neale:  PPG: 7.0     RPG: 7.0    TPG: 1.1  PFP: 18
Georges Niang:  PPG: 6.3    PFP: 15
OG Anunoby:   PPG: 15.8      RPG: 5.5      SPG: 1.5   TPG: 1.8     PFP: 39
PG: J Clarkson
SG: M Oni
SF: B Bogdanovic, O Anunoby, J Ingles
PF: P Siakam(SP)
C:   K Birch, R Gobert(PP)