Indian opener Rohit Sharma mentioned that his wife Ritika Sajdeh has played a big part in his cricket career over the years.
Ritika Sajdeh has played a big part and she will continue to do: Rohit Sharma
Rohit credited his wife for his growth in the game and said she wants him grow further as well.
"She is my No.1 support system. No doubt about that. She has stood like a rock for me all these years. Behind me, next to me, in front of me – whatever you want to call it," Rohit told Boria Majumdar in a show 'Backstage with Boria'.
"Yes, she has played a big part and she will continue to do that, because I know for a fact how much keen she is to see me grow as a cricketer even further. So her help in whatever she is doing is very well appreciated.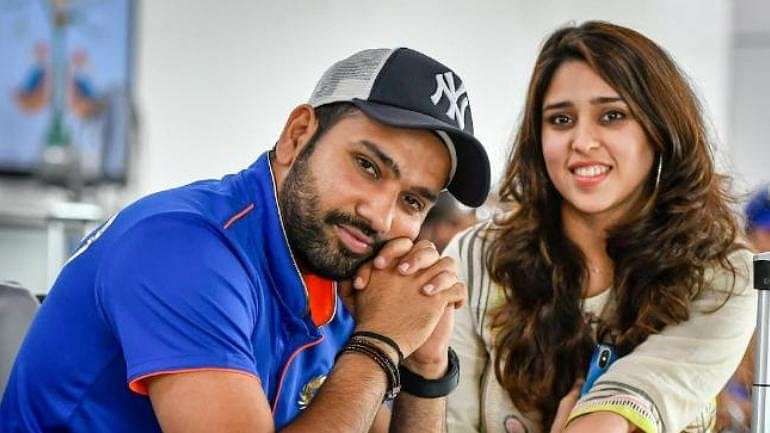 "We are one team, obviously. If I fail, she fails. If I succeed, she succeeds as well. That's how we look at it. And I just feel we've got a lot to look forward to in the future," he added.
Rohit tied the knot with Ritika on December 13, 2015, and together they have a daughter Samaira.
In 2017, Rohit slammed his third double-hundred (208*) against Sri Lanka in Mohali and interestingly it was his second wedding anniversary that too the knock came in the presence of his wife.
Rohit's first assignment as India's ODI captain will be the South Africa ODI series starting from January 19.