Ravindra Jadeja Injury Update: CSK All-Rounder Set To Be Declared Fit For The Opener
Ravindra Jadeja Injury Update: Chennai Super Kings (CSK) are going into the new IPL 2021 campaign with supreme verve and high expectations. That's the least you can expect from a team led by Mahendra Singh Dhoni. But the uncanny failure of the last season is hard to ignore. The aura of invincibility around CSK is no longer as dense and muscular it used to be. Other teams will feel more confident and will go harder at Dhoni's team, no doubt about that. It's up to the players, including Dhoni, to wrestle to gain impregnability back and be the team they used to be.
Ravindra Jadeja Injury Update: All-Rounder Is Set To Play In CSK opener
Ravindra Jadeja IPL 2021: CSK had a season to forget in 2020, where the team finished second from bottom winning only six of the 14 regular-season games. But even that return flatters to deceive. For, three of those wins came at the end of the campaign, and that means, CSK were never in contention for the playoffs.
That's why Dhoni could use it with all the resources and Ravindra Jadeja is one of the best players available at his disposal. The mercurial all-rounder has been battling with an injury for three straight months, since the Australia tour, and missed every game during the home series against England.
But the 32-year-old hit the nets a couple of weeks ago upping his rehabilitation.
"He batted and bowled in the nets and looked pretty good at that. He will definitely be part of the playing XI," as per the source quoted by Times of India.
Jadeja is a crowd puller. He has racked up insane numbers in the IPL. In 184 matches in the IPL, CSK all-rounder has racked up 2159 runs and chipped in with 114 wickets as well.
---
IPL 2021: Ravindra Jadeja Meets MS Dhoni
Ravindra Jadeja posted pictures on his social media accounts where he can be seen ineracting with captain MS Dhoni.
---
"Whenever I meet him it feels like I m meeting him for the first time!Still Same excitement when I met him in 2009.#bonding #respectforever," Jadeja captioned the pictures.
---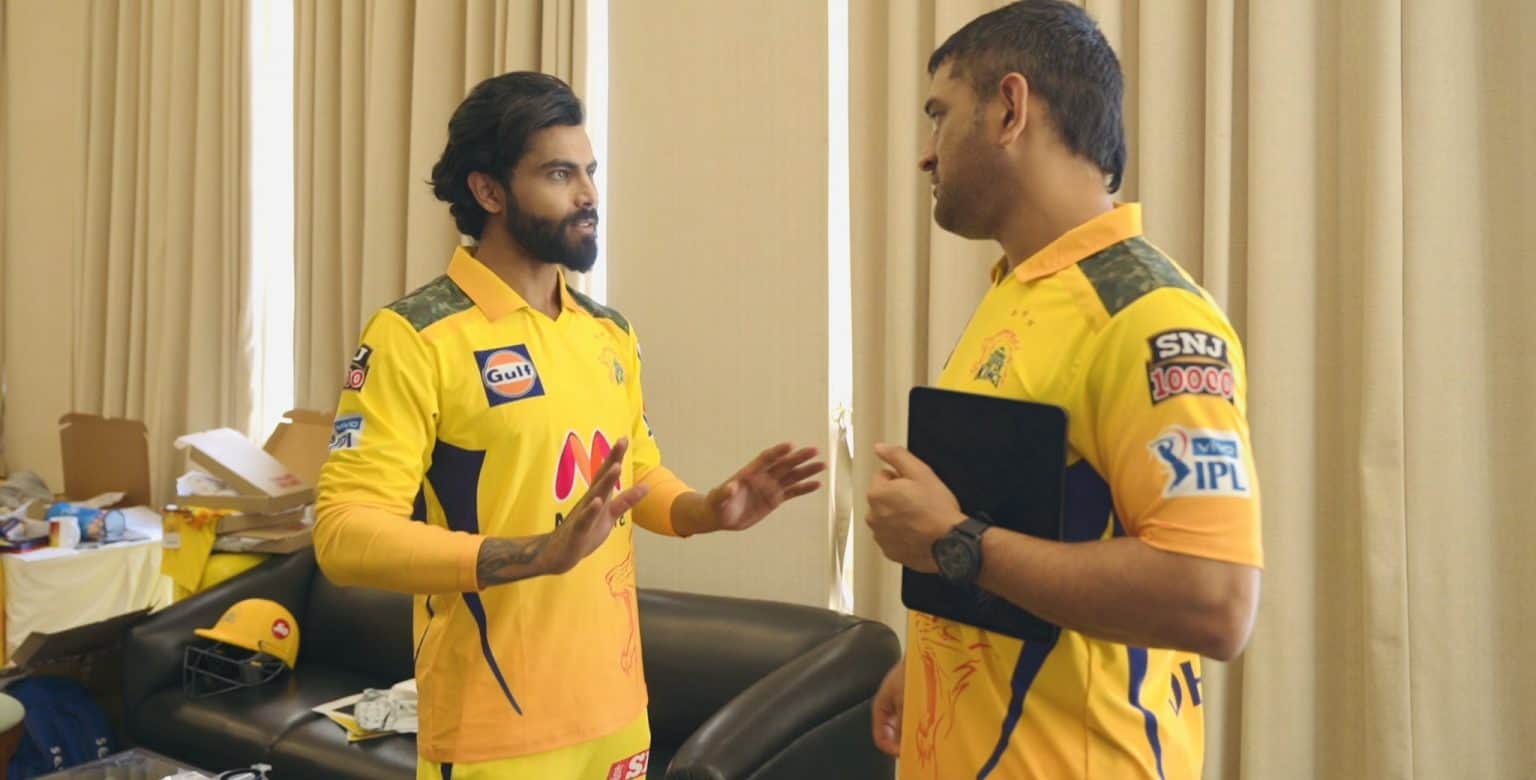 IPL is set to start on April 9 with the game between Mumbai Indians and Royal Challengers Bangalore. CSK will be in action on the very next day, against Delhi Capitals. All the games will be played at five different venues with no team given home advantage.