Suns vs Heat Fantasy NBA:  The Phoenix Suns will enter the game after beating the Houston Rockets rallying around a 26 points performance by Jae Crowder. On the other hand, the Miami Heat will march into this game after defeating the Trailblazers around a 22 points outing by Bam Adebayo. More details about PHX vs MIA Dream11 will be related here.
Suns' season: Phoenix are one of the most havoc-wreaking squads in the league. They have found terrific leadership and playmaking from Chris Paul, Devin Booker continues to be one of the elite scorers, and youngsters like Deandre Ayton and Mikal Bridges have put up some terrific performances on both ends. If we look at the Suns' roster, then they have players capable of playing both ends and it is no surprise that the unit is 2nd in the NBA Standings for Western Conference and has won 9 out of its last 10 games.
Heat's season: Miami was struggling in the initial parts of the season with no Jimmy Butler in the picture. When Jimmy healed from his injury, he took over the reins, and combining his talent with the all-around talent Bam Adebayo, he also receives support from the deep bench, and in the starting lineup, which has shifted across the season, he has gotten help from Duncan Robinson and Tyler Herro, who was shifted to the bench role recently. Miami plays tough and they are not an easy team to beat.
Host: Phoenix Suns
Visitors: Miami Heat
Match Timing: 14 April, @ 07:30 AM
Venue: Talking Stick Resort Arena
Streaming: WATCH Suns vs Heat NBA Live on Sony channels including Sony TEN 1, Sony TEN 3 and Sony ESPN in India, and SonyLiv App.
NBA Projections and Analysis:
Phoenix Suns| Miami Heat
Games: 53 | 53
Wins: 38| 28
Defeats: 15 | 25
Suns vs Heat, NBA News & Possible NBA Lineups
Phoenix Suns team News:
Status out: Abdul Nader has been ruled out.
Status Questionable: Nothing further to report so far.
Phoenix Suns active roster: Chris Paul, Devin Booker, Mikal Bridges, Deandre Ayton, Jae Crowder, Dario Saric, Cameron Payne, Cameron Johnson, Frank Kaminsky, Torrey Craig, E'twuan Moore, Damian Jones, Langston Galloway, Ty-Shon Alexander, Jevon Carter, and Jalen Smith.
Miami Heat team news:
Status out: Victor Oladipo and KZ Okpala will not play in the game.
Status Questionable: Gabe Vincent is 'probable' for the game
Miami Heat active roster: Duncan Robinson, Tyler Herro, Bam Adebayo, Goran Dragic, Andre Iguodala, Udonis Haslem, Kendrick Nunn, Trevor Ariza, Nemanja Bjelica, Precious Achiuwa, Kelly Olynyk, Max Strus, Gabe Vincent.
PHX vs MIA Dream11 NBA Scores, Fantasy Picks
Devin Booker
PPG: 26.0
APG: 4.5
RPG: 4.1
TPG: 3.2
Projected Fantasy Points: 47
Booker is now a part of an elite team, and it has certainly boosted his confidence. Playing alongside veteran PG and mastermind Chris Paul, and being surrounded with terrific defensive players, means that he can now relish the feeling of being in a winning squad. He is averaging a terrific 30.8 PPG since April began. He is a superb candidate as the Super-Player in the Dream11 NBA scenario.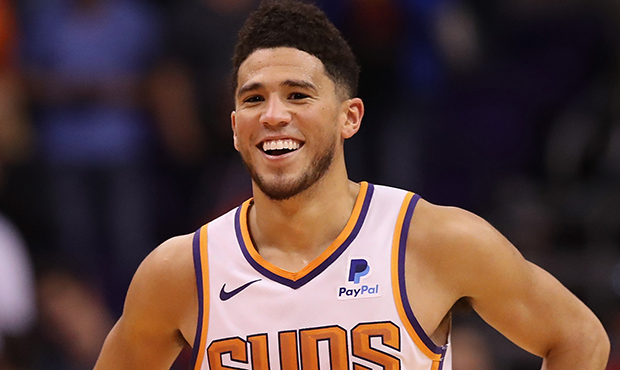 Jimmy Butler
PPG: 21.5
RPG: 7.3
APG: 7.1
SPG: 2.1
TPG: 2.2
PFP: 46
Butler is the emotional, mental, and physical leader of this young Miami team. He has played excellent basketball since the year began and is the primary playmaker and scorer for his team. Jimmy, who led the Heat to NBA Finals last season, will like to see his team perform as they have for a couple of months. He is averaging an unbelievable 3 SPG for the last 5 games.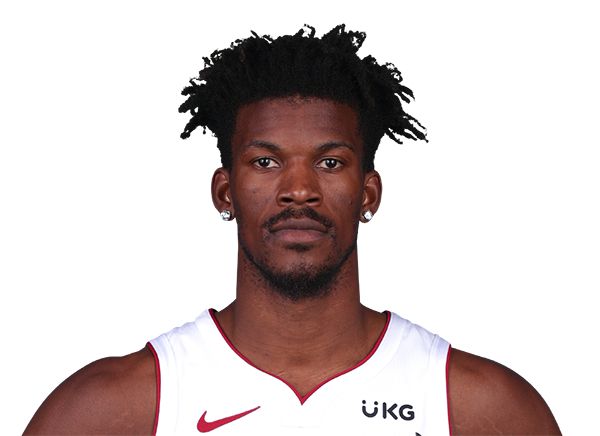 Chris Paul
PPG: 16.2
APG: 8.7
RPG: 4.7
SPG: 1.4
TPG: 2.3
PFP: 40
CP-3's presence has transformed the Suns into a Playoffs bound and one of the top-performing teams in the league. His playmaking abilities, defense, scoring, and intangible aspects of the game make him an elite player, and one can see the outcome through the results generated by the Suns. He is averaging 18.2 PPG and 2.0 SPG this month so far.
Bam Adebayo
PPG: 19.1
RPG: 9.5
APG: 5.3
BPG: 1.1
TPG: 2.6
PFP: 39
Bam is an all-around talent and his skills make him one of the most versatile big men in the Association. He has done an incredible for his squad and his value is immense since he can make his impact feel in a variety of ways.
PHX vs MIA Dream11 Sleeper Picks
Deandre Ayton:   PPG: 14.9     RPG: 10.8      BPG: 1.2   TPG: 1.7      PFP: 34
The Suns Center has been a superb contributor on both ends of the floor. He gives stable scoring, rebounding, defense, and plays a crucial part in the team schemes.
Tyler Herro:  PPG: 15.5    RPG: 5.0     APG: 3.4    TPG: 2.0   PFP: 28
The second-year player is showing tremendous growth this season and is becoming a reliable player as the shoot-first option on the PG end. Tyler is developing into a handy guard and the Heat has helped cement their spot because of his play as well.
Mikal Bridges:   PPG: 13.3     RPG: 4.7   PFP: 23
Bridges is a dynamic forward who is only 24 and has given the Suns depth. The youngster is able to play elite defense and this part of him makes him an interesting player for the future.
Jae Crowder:  PPG: 10.0     RPG: 4.9    PFP: 20
Duncan Robinson:   PPG: 13.1     RPG: 3.8    TPG: 1.2   PFP: 22
Cameron Payne: PPG: 6.9    RPG: 3.7    TPG: 1.0   PFP: 18
PHX vs MIA Dream11 Team Prediction
PG: C Payne, K Nunn
SG: D Booker(SP), D Robinson
SF: T Ariza, J Butler(PP)
PF: C Johnson
C:    D Ayton