Former Pakistan bowler Shoaib Akhtar mentioned about the popularity of Indian players like Rohit Sharma and Virat Kohli in Pakistan.
Pakistan people like and appreciate Virat Kohli and Rohit Sharma: Shoaib Akhtar
Because of the political tensions between the two countries, both teams do not play bilateral series amongst each other anymore, and they only meet during ICC or Asia events.
Akhtar, who played 15 T20Is for Pakistan before taking retirement in 2011, said that people in his country consider India's white-ball vice-captain in the ranks of former Pakistan skipper Inzamam-ul-Haq.
"In Pakistan, people like and appreciate Indian cricketers. They praise Virat Kohli, they like Rohit Sharma even more. So they call him India's Inzamam," Akhtar told Zee News.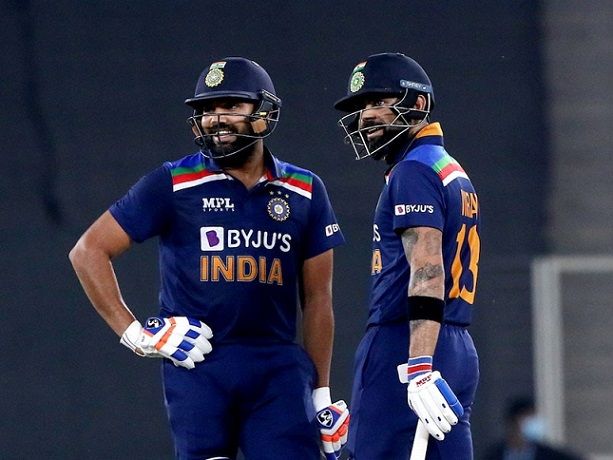 Former Indian player Mohammad Kaif said that India will have the edge over their arch-rivals because of the practice the Indian players had during IPL 2021 in UAE.
"Historically, India has always won these (World Cup) matches. But it depends on how the players perform on match day. The Indian side has an advantage that they just played the IPL in UAE and are accustomed to the conditions. Players are also in form," Kaif said.
"It would be shocking if Pakistan wins. Of course, anything can happen in T20, but on paper, India appears to be a much stronger team," he added.
Responding to Kaif's view on the game, Akhtar said that the match will be won by the courage shown by the players and also acknowledged the strength of the Indian team.
"Big matches are not won by big players but by big courage. No doubt, India has better players, but with courage and the right strategy, things could turn out to be different than expected. Also, T20 is a tricky format. It's going to be a 50-50 game. It will depend on how the players perform on the given day," Akhtar asserted.