India vs England T20I Live: Rishab Pant smashes Jofra Archa for an outrageous six. WATCH
Rishabh Pant reverse laps Archer: The first T20I between India and England is off to an electric start. With the English bowlers scalping early wickets within the first 10 overs, the Indians needed a source of excitement to get their innings going.
That moment finally came in front of us as wicket keeper batsman Rishab Pant excecated a bizarre shot over the super fast Jofra Archer's over.
Jorfa Archer steamed in to bowl a good length delivery to Pant, but the Delhi Capitals batsman did the unthinkable by reverse lapping the pacer over the third man region for a big six.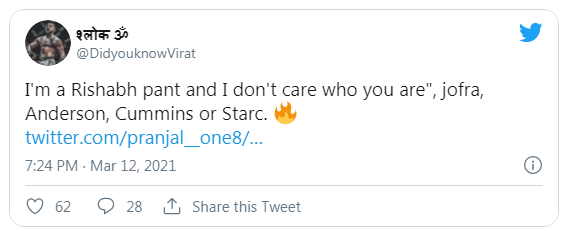 Pant gets lauded
As a result of the excellent execution, Rishab Pant received adulation from the likes of Yuvraj Singh, Akash Chopra and plenty of other fans as well.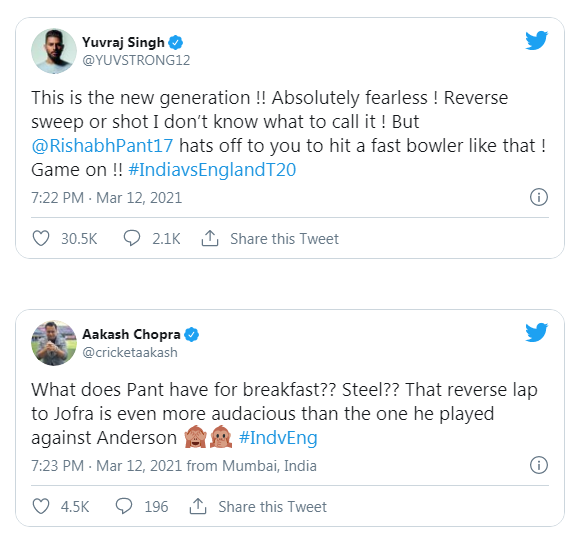 Earlier to this, the 23-year-old also made a successful attempt of a reverse lap against the veteran James Anderson in the Test series and left the cricket fraternity awestruck.
India vs England T20I Series
Both sides will be trying to start off their series with a positive result in order to set the tone for the remainder of the games. India and England are being touted as the the favorites to go the distance in the much awaited ICC World T20 later this year.
This series will serve as a litmus test for players from both camps, and we can expect nothing short but a cracker of an affair.