Nuggets vs Heat Fantasy NBA: Denver Nuggets will come into this game after losing to the Warriors blowing away against Curry's outrageous shooting night. Meanwhile, the Miami Heat will hit the floor after losing to the Suns in a game where none of their players could reach 20 points. A lineup related to DEN vs MIA Dream11 will be given by the end of the article.
Nuggets' season: Denver has played some terrific basketball since March mostly because Nikola Jokic, their ace is now getting assistance from young Michael Porter Jr. and Jamal Murray. Nuggets look in terrific form and have a strong defensive and unit from Guard to Center spot. However, Murray's torn ACL will keep him out of the action for some time, with duties increasing on other guards. They acquired Aaron Gordon during the trade deadline and bolstered their Forward position. They are in the 4th spot in the NBA Standings for Western Conference and can pose a threat to elite teams during NBA Playoffs.
Heat's season: Miami was struggling in the initial parts of the season with no Jimmy Butler in the picture. When Jimmy healed from his injury, he took over the reins, and combining his talent with the all-around talent Bam Adebayo, he also receives support from the deep bench, and in the starting lineup, which has shifted across the season, he has gotten help from Duncan Robinson and Tyler Herro, who was shifted to the bench role recently. Miami plays tough and they are not an easy team to beat.
Host: Denver Nuggets
Visitors: Miami Heat
Match Timing: 15 April, @ 07:30 AM
Venue: Ball Center
Streaming: WATCH Nuggets vs Heat NBA Live on Sony channels including Sony TEN 1, Sony TEN 3 and Sony ESPN in India, and SonyLiv App.
NBA Projections and Analysis:
Denver Nuggets|Miami Heat
Games: 54| 54
Wins: 36| 28
Defeats: 18| 26
Nuggets vs Heat, NBA News & Possible NBA Lineups
Denver Nuggets team News:
Status Out: Jamal Murray and Shaquille Harrison will not play in this contest.
Status Questionable: Nothing further to report.
Denver Nuggets active roster: Will Barton, Nikola Jokic, Aaron Gordon, Michael Porter Jr., Monte Morris, JaMychal Green, Facundo Campazzo, Vlatko Cancar, Greg Whittington, Bol Bol, Gary Clarke, Markus Howard, JaVale McGee, Zeke Nnaji.
Miami Heat team news:
Status out: Victor Oladipo will not play in the game.
Status Questionable: Nothing further to report so far.
Miami Heat active roster-Duncan Robinson, Tyler Herro, Bam Adebayo, Goran Dragic, Andre Iguodala, Udonis Haslem, KZ Okpala, Kendrick Nunn, Trevor Ariza, Nemanja Bjelica, Precious Achiuwa, Kelly Olynyk, Max Strus, Gabe Vincent.
DEN vs MIA Dream11 NBA Scores, Fantasy Picks
Nikola Jokic
PPG: 26.2
RPG: 10.9
APG: 8.8
SPG: 1.5
TPG: 3.1
PFP(Projected Fantasy Points): 48
Jokic has revolutionized the Center position and his all-around chops have enabled him to lead Nuggets in PPG, RPG, APG, and SPG. He has gotten a great deal of help from his team since February and now he doesn't have to score 30-40 points every night for his team to be effective, decreasing the load on him. Jokic is an excellent pick-up as the Super Player in the Dream11 NBA scenario.

" alt="" aria-hidden="true" />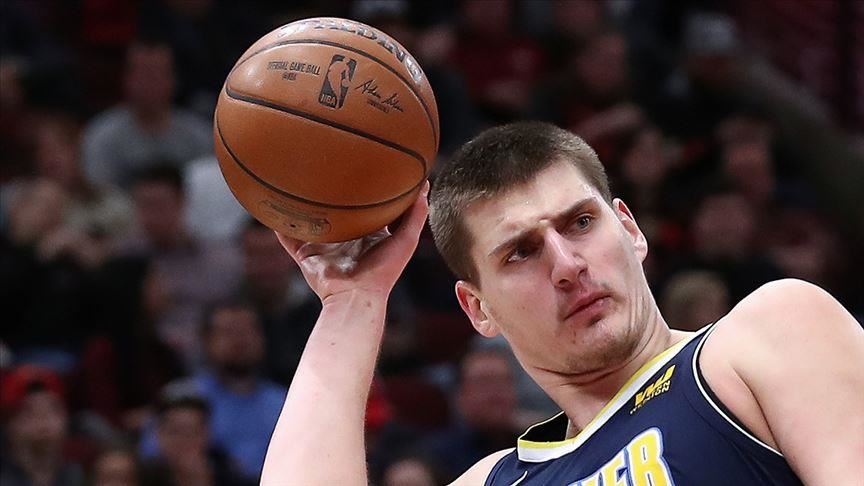 Jimmy Butler
PPG: 21.4
RPG: 7.2
APG: 7.2
SPG: 2.1
TPG: 2.2
PFP: 46
Butler is the emotional, mental, and physical leader of this young Miami team. He has played excellent basketball since the year began and is the primary playmaker and scorer for his team. Jimmy, who led the Heat to NBA Finals last season, will like to see his team perform as they have for a couple of months. He is averaging a stunning 2.6 SPG for the last 5 games.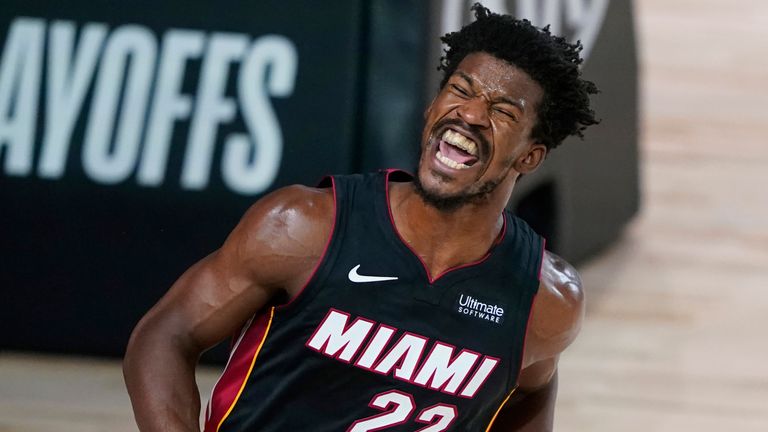 Michael Porter Jr.:
PPG: 17.3
RPG: 7.8
TPG: 1.1
PFP: 40
The growth of Porter is indicated in the performance of Nuggets as a tea, the young player has blossomed into a terrific scorer and rebounder while holding the promise for the future and being an effective force even in present. The 22-year old is averaging 21.0 PPG and 9.0 RPG since April began.
Bam Adebayo
PPG: 19.0
RPG: 9.4
APG: 5.3
BPG: 1.1
SPG: 1.0
TPG: 2.6
PFP: 39
Bam is an all-around talent and his skills make him one of the most versatile big men in the Association. He has been essential for the Heat to be in the contention for the Playoffs as Bam does a great job at being a secondary-scorer while being an effective playmaker too.
DEN vs MIA Dream11 Sleeper Picks
Tyler Herro:  PPG: 15.4    RPG: 5.0    APG: 3.3  TPG: 2.0 PFP: 28
While Herro is coming off the bench, his impact remains the same as ever. The youngster in his second year has expanded his game and is vital for Heat to mount an effective campaign.
Will Barton:  PPG: 12.8    RPG: 4.2     APG: 3.2      TPG: 1.7   PFP: 30
Barton is a wiry player who can play quality offense and defense. He gives Nuggets hustle and heart and is an integral part of their schemes. He is averaging 15.1 PPG and 1.3 SPG since April began and may see the ball more in his hands with Murray out.
Duncan Robinson:  PPG: 13.1    RPG: 3.7    TPG: 1.2   PFP: 22
Robinson has been a stabilizer in the starting lineup and his ability to slide into different positions makes him an effective player.
Aaron Gordon(Since joining Nuggets): PPG: 11.3  RPG: 4.3  TPG: 1.0   PFP: 24
Goran Dragic:    PPG: 13.0   APG: 4.5    RPG: 3.7    TPG: 1.2 PFP: 26
Trevor Ariza(Since joining Heat):   PPG: 6.9    RPG: 3.8    PFP: 19
DEN vs MIA Dream11 Team Prediction
PG: F Campazzo
SG: M Morris, D Robinson
SF: T Ariza, J Butler(PP), M Porter Jr.
PF: A Gordon
C:  N Jokic(SP)