Bulls vs Hornets Fantasy NBA: The Chicago Bulls will enter the game after losing to the Cleveland Cavaliers in a game where none of the Bulls could reach 20 points mark. On the other hand, the Charlotte Hornets will hit the floor after losing to the Knicks despite a 26 points effort by PJ Washington. More details about CHI vs CHA Dream11 will be given here.
Bulls' season: Chicago has a young and inexperienced roster, plus they lack the depth to compete against top-level squads. Zach LaVine has been instrumental but hasn't been enough to squash the shortcomings of this team, which has lost its way completely after the All-Star Break. Even after acquiring Nikola Vucevic, things haven't changed for Chicago and they will look to rebuild by drafting or importing young talent in the squad.
Hornets' season: Charlotte has been hit by an injury bug after having a terrific couple of months. Two of their starters in Gordon Hayward and the sensational rookie LaMelo Ball have been out because of injury which has affected the balance of this roster. Charlotte has gotten immense contributions from Terry Rozier and it is one of the reasons why they are barely clinging on to the 8th spot in the NBA Standings for Eastern Conference.
Host: Chicago Bulls
Visitors: Charlotte Hornets
Match Timing: 23 April, @ 06:30 AM
Venue: United Center
Streaming: WATCH Bulls vs Hornets NBA Live on Sony channels including Sony TEN 1, Sony TEN 3 and Sony ESPN in India, and SonyLiv App
NBA Projections and Analysis:
Chicago Bulls| Charlotte Hornets
Games: 58 | 57
Wins: 24| 28
Defeats: 34 | 29
Bulls vs Hornets, NBA News & Possible NBA Lineups
Chicago Bulls team News:
Status out: Zach LaVine has been ruled out for the Bulls.
Status Questionable: No further troubles so far.
Chicago Bulls active roster: Coby White, Zach Lavine, Lauri Markannen, Nikola Vucevic, Thomas Satoransky, Chandler Hutchinson, Ryan Arcidiacano Thaddeus Young, Denzel Valentine, Garrett Temple, Al Farouq-Aminu, Jevonte Green, Daniel Theis, Troy Brown Jr., Adam Makoka, Cristiano Felicio.
Charlotte Hornets team News:
Status out: Nate Darling, Gordon Hayward, Malik Monk, and LaMelo Ball will not play in the game.
Status Questionable: Nothing to report so far on the injury front.
Charlotte Hornets active roster: Terry Rozier, PJ Washington, Bismack Biyombo, Cody Zeller, Caleb Martin, Devonte Graham, Miles Bridges, Cody Martin, Vernon Carey Jr., Jalen McDaniels, Nick Richard, Grant Riller.
CHI vs CHA Dream11 NBA Scores, Fantasy Picks
Terry Rozier:
PPG: 20.7
RPG: 4.3
APG: 3.9
SPG: 1.3
TPG: 1.9
Projected Fantasy Points: 47
Offensive responsibilities have multiplied for Rozier as his team is without both Hayward and Ball. Terry has been superb at creating his offense and without him, the unit will have no spark on the end with their key offensive players out. Rozier has shown that he can distribute the ball well as the primary playmaker Ball is out. He is averaging a remarkable 24.4 PPG, 8 APG, and 6.8 RPG for the last 5 contests, which means he is a terrific pick as the Super-Player in the Dream11 NBA scenario.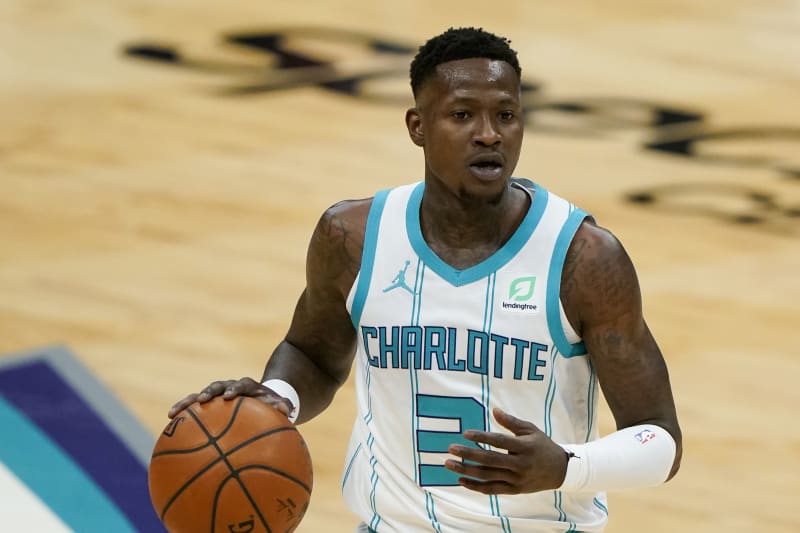 Nikola Vucevic(Since joining Bulls)
PPG: 23.2
RPG: 9.9
APG: 3.5
SPG: 1.1
TPG: 1.2
PFP: 45
Vucevic got transferred from one struggling team to another, and despite having a terrific season in terms of scoring, he will be overlooked. Nikola has amazing abilities to finish inside and is a decent shooter as well. He is averaging 1.4 SPG for the last 5 games.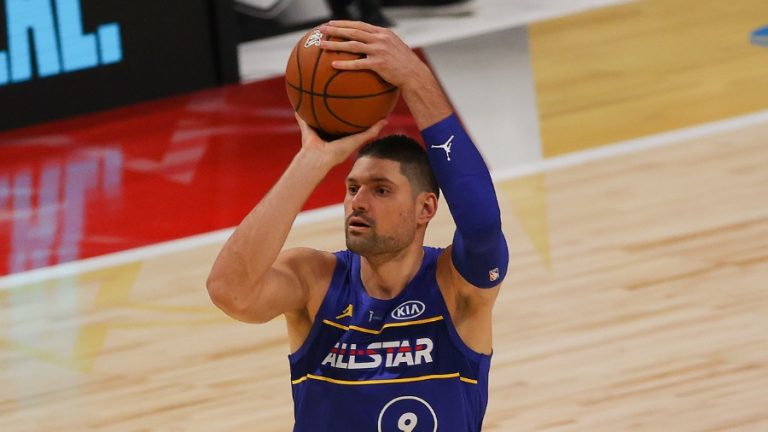 Devonte Graham
PPG: 14.2
APG: 5.2
SPG: 1.0
TPG: 1.5
PFP: 30
Graham lost his starting spot to Ball who is out right now but has come around in many situations for his injury-riddled squad. He has carved out an above-average season nonetheless, and even if he MAY not be in the Hornets' long-term plan, he has made quite an impression. He is averaging 6.4 APG for the last 5 games.
Coby White
PPG: 14.4
APG: 4.5
RPG: 4.2
TPG: 2.2
PFP: 31
White has shown promise as a guard and has multiple skills to excel at the professional level. However, one of the major concerns with him is his inconsistency, which can put him off the rhythm. With LaVine out for some time, he will see the ball more and more in his hands. He is averaging 17 PPG and 7.5 APG for the last 4 games.
CHI vs CHA Dream11 Sleeper Picks
Miles Bridges:  PPG: 11.5   RPG: 6.0    TPG: 1.7   PFP: 34
Bridges is a young Forward with immense potential and has improved this month dramatically. The SF has been all across the boards and is averaging 18.9 PPG and 7.3 RPG so far this month.
Patrick Williams:  PPG: 9.3     RPG: 4.7    PFP: 16
The youngster has drawn comparisons to Kawhi Leonard since he has a similar frame and is a capable defender. However, it is a long road out there and he will need vast improvements to become even half the player as Leonard, who is two times Finals MVP.
P.J. Washington: PPG: 12.1   RPG: 6.4      BPG: 1.3     SPG: 1.0     TPG: 2.1
PFP: 28
Washington is a versatile forward who has a lot of tricks in his bag. He has the potential to become a terrific two-way player. The sharpshooter is averaging 17.6 PPG for the last games.
Lauri Markannen:  PPG: 14.6    RPG: 5.5    TPG: 1.1   PFP: 20
Daniel Theis(Since joining Bulls):  PPG: 9.3    RPG: 4.8    TPG: 1.1   PFP: 19
PG: D Graham
SG: T Rozier(SP)
SF: T Satoransky, P Williams
PF: M Bridges, P Washington
C:   D Theis, N Vucevic(PP)